Choose your convenient payment method from the options below.
If you're making payment above 10,000 INR, we suggest you to pay via IMPS/NEFT/RTGS, so you can save the transaction fees.
Using Payment Gateway: (Credit/debit cards & Netbanking)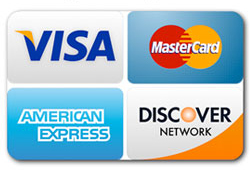 We recommend you to make your custom payment via Payment gateway #1
Use payment gateway #2 only if you face any errors with the 1st option.
Important Note:
Add transaction fees as mentioned above. If not added, we'll be adjusting the same on bill.
Bank Account Details: (For NEFT/RTGS/Cheque Deposit)

Bank Name: ICICI Bank
Account Name: Horizon Technologies
Account No: 611905500433
Account Type: Current Account
IFSC Code: ICIC0006119
Branch : SALEM SHEVAPET
You can either deposit Cheque/DD (or) Deposit Cash (or) make NEFT/IMPS/RTGS to above account.
For faster service delivery use IMPS to transer funds to above a/c if you're using a bank other than ICICI.
Note:
Once you're done with the payment, contact us with your transaction details/snapshots for faster order processing.
We will be able to deliver service only upon clearance of the payment.