Signup Process for Transactional SMS:
1. Choose your package & make payment using "Buy Now" option in above pricing table.
2. Email us the scan copy of signed & filled DND Undertaking Document
* Your A/c will be activated instantly, Sender ID Approval Process takes 30 Mins - 1 Business hr. For any queries, call +91-8870-522-522
Our Awesome Features :
Not to mention, you'll have hands on experience with India's most beautifully designed Enterprise Messaging Panel with all the services under one roof. You can Send SMS, receive SMS or Missed calls on our Virtually hosted numbers, send automated responses, etc. Our API's are most user-friendly that you can build applications in matter of minutes (literally) with the help of our sample files on all programming languages. Our features includes..,
What makes SmsHorizon Stand Apart?
Oh Yes!! Every Tom, Dick & Harry provides SMS Services. So what makes SmsHorizon stand apart from the rest of un-healthy crowd? Matter of Fact: There are less than 10 actual sms service providers in India with their own infra-structure. So who are the rest? Simple, they're the resellers of one company or other claiming themselves to be the actual service providers.
| | Sending SMS with SmsHorizon | Sending SMS without SmsHorizon |
| --- | --- | --- |
| Turn Around time | Go Live! within 30 seconds and start sending messages instantly | It takes you minutes for account activation and hours/days for sender ID activation |
| Login process | Simple, quick and easy signup | Long registration process. Confusing forms |
| Integration & API | Create your app (or) integrate with existing apps seamlessly, in less than a hour | You need to invest time & money on developers to integrate |
| Technical Know how | No technical knowledge required | Technical know how required for integration |
| Affordability | Affordable rates 'with' proper service and support. No Setup cost. No hidden fees. (Pay by NEFT/IMPS before 31st Dec, 2023 and enjoy 2% 3% Extra SMS) | You'll either find a provider with insane rates (or) a low quality service with fancy rates ending up with no sms delivery |
| Customer Support | Award winning hybrid one point sales-cum-support team to answer your queries instantly. | No one cares about you after that cool guy made a superb sales pitch and got you in! |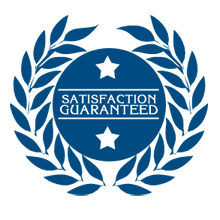 DLT Scrubbing Charges: Operators have added additional DLT charges of 2.5Ps/SMS for all messages sent on DLT platform. We have included the same to our above pricing and it is effective from 1st Sep 2020
Industry Price Hike: There has been operator consolidation with several smaller operators exiting the Indian telecom industry like RCOM & Aircel, and others merging, such as Vodafone & Idea. With this industry consolidation, prices has been hiked by operators eff. from 15th May 2018
Important Awareness Notice: Don't be Fooled by Fake SMS Companies. We found that many new as well as few established companies are selling SMS @ very low cost which is below the industry standard, In this regard we would like to reveal the exact trap behind these companies.
Delivery Cut Off System: If you bought 1 lakh SMS at 7 paisa and when you send 1 lakh SMS they will submit only 50% ( or less ) to the SMSC for delivery and they also update fake delivery reports. In this regard we humbly request you to please stay away from those companies and don't compare them with us as we are distinctly ahead from them and always committed to provide industry BEST SERVICE & SUPPORT with competitive & lowest possible best price.