Missed call service is one of the leading tool used for marketing to get the real time notifications of calls used for business applications. The service will help in facilitating communication with customers and feedback from them at the point of sale via missed call. Enables you to reach the customers instantly and get the leads easily just through our missed call services.
It is designed to cater for various organizational needs depending upon specific task required to be achieved. Missed call service provides an array of services for all classes of the business.
BUSINESS APPLICATIONS WITH MISSED CALL ALERT SERVICES:
The following are the applications where missed call alert services are of highly useful and a platform that leads to various services.
To receive coupons, discounts and offers at the doorstep, simply through a missed call
User registrations are done through missed calls.
For enquiry or other communication services, missed call alerts are used that are used to call back.
Alerts and subscription can be made using missed call services
Customers will enjoy information pulling because it's completely free.
Online polling campaign can be done using this services
Connect to the customers obtain their opinion survey in real time using missed call alerts.
Knowing the fraudulent practices, it is necessary to perform verification using this alerts to curb such menace.
Customer feedback, customer ratings can be collected using missed call services.
Call back request by giving missed call is the most cost effective call to action.
INDUSTRIES WHICH COULD BENEFIT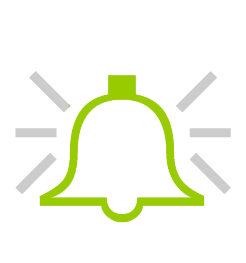 E-Commerce
Banking
Social Networking Site
Financial Services
Education
Hotels, Restaurants and resorts
Travel & Tourism
FMCG
Financial Services
Retail
Today, mobile marketing campaigns, especially the ones asking consumers to place a missed call, are seen as the fastest and the most non-intrusive way of building one-on-one relationship with consumers who are exposed to a lot of deceptive advertising. This leads to big business services on small business budget. A missed call was once a business missed but now get lead at no cost with missed call alert services. It helps to never miss the valuable potential customer calls.