Our world now is widely connected through mobile devices and SMS Marketing is rapidly becoming the method of choice for businesses to keep up with customers. People now are inseparable from their mobile phones so it is easier to send SMS which they will see immediately rather than an email which they might or might not see later.
TIMING MATTERS FOR SMS CAMPAIGN:
Timing is crucial. Timing matters. Timing is virtue. Timing is Impeccable. Timing is all. So when it comes to SMS campaign timing is everything. It is really important to know the BEST TIME to send SMS while marketing. This is to predict the response level of the customers in a SMS marketing campaigns. Also trying to hit the best day of the week and the best time of the day to reach out to your customers can be difficult because the times when your customers are active may vary. The most effective SMS message will fail to incite response from the user if it is not sent at the right time. And dependent on the message, weekends would best be left alone to except reminders of appointments or events on forthcoming days
TIMING VARIES FOR VARIOUS INDUSTRIES: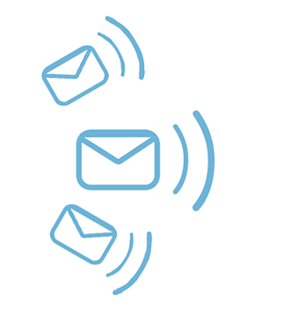 The needs of each business are unique. One of the most over-looked pitfalls is when the best time to send out SMS messages actually is. Keep in mind that even if customers have signed up for your SMS list, that doesn't mean they'll be happy if you send them marketing texts in the middle of the night or just as they are getting up. As a thumb rule, the best time for shooting SMS is during "normal" business hours, anywhere between 9 AM and 6 PM.
For a retail industry, is it best to send SMS on Saturday while the weekend plans are in motion between 10am to 1pm. An existing offer or discount can bring magic to sales.
For food outlets, 3pm to 5pm will be the best time while thoughts are turning to dinner plans. An hour or before the lunch time is also the best means to cover up for lunch. While on Sundays, early afternoon will be the perfect timing to end the weekend with best dinners.
Along with this personalized messages by sending Birthday wishes, anniversary wishes, Mother's day wishes, Valentine's Day wishes are also important. These are very much essential to drop in the messages at right time to highlight the best deal of the day.
In a Banking sectors, alerts and notifications are important to be sent on a day before will be effective to keep the customers updated.
CONCLUSION:
An effective SMS offer at the right time just works. It's crucial to use it in only the most appropriate scenarios. Unfortunately there is no golden rule on the best time to send all SMS as every campaign is different, try to think about it logically. It is most successful when it's leveraged for its superpower that is a real-time, interactive method of communication that has promoted through an integrated marketing campaign leveraging social media, email marketing and more.