Do you have any idea about what your customers do, as they wait for their ordered food? There're texting. Since 91% of the adults own a mobile, restaurants can do a lot with SMS Marketing. With this open communication, customers will feel comfortable coming back again and again. SMS Marketing will definitely drive customer traffic on demand. Restaurant business is booming, as people are getting familiar with various cuisines and most of the people spend their time in restaurants for its ambience and special services.
Why choose SMS Marketing for restaurants?
SMS Marketing is a powerful tool for marketing with highest open rates and it is being in all industries. It seems to mirror to that of a social media and yet still very much at its infancy. While the restaurateurs seek for a potential opportunity and challenge among the competitive edge, this SMS Marketing will benefit to acknowledge the chance of harnessing with it. It is as simple as update the customers anywhere, at any time with any message.
Few examples of short messages to customers that can grab their attention,
Happy Sunday! Today, is our new specialty buffet for dinner between 7pm to 11pm- continental style cuisines. Get a discount of 15% on showing this coupon.

Hey Veer, this is just a reminder about your dinner reservation at ABC for 2 tonight at 8pm. We look forward to see you.
These messages will bring a point of interest and better relationship towards customers with the right promotion.
Features of SMS Marketing for restaurants:
Send mobile coupons
Getting a survey done about the restaurant.
Food complaints or queries any can be dealt
On a weekday, say a slow day for restaurants provide suitable discounts and that should help business a lot and spark an idea for people
Internal communication with the employees regarding meetings, events etc.
Weekly specials and events happening in the restaurants
Create a poll and get instant feedback about their favorite dishes
Update customers with new menu information
Notify customers with upcoming events and entertainment
Alert them to changes in opening hours or unforeseen closures
Holiday Greetings
Timing matters: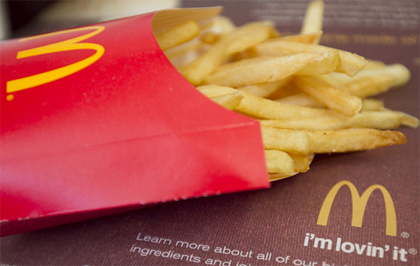 While people are starting to get hungry and think about what to eat for dinner blast a special deal out to all your customers just 1 hour before. That would be amazingly powerful and effective! Catch them on the move and create a sense of urgency to act on the mobile coupon. If you want your customers to grab a burger today at lunch, for example, send mobile coupons at around 10:00 a.m. – right when their stomachs are starting to growl. And to add a sense of immediacy, the coupon should expire after lunchtime. That's how timing matters and this will boost sales in restaurant.
Delight in with SMS Marketing:
SMS Servicing is dynamic tool for marketing that is fast, flexible, targeted, reliable, and most importantly cost-effective. This is done to the customers at a cost that won't blow your budget. SMS will help to boost the effectiveness of restaurants with incentives and notifications: Incentives will bring the customers back to restaurants while notification will help to build the relationship with the customers. Mobile promotions can do more than just increase sales for your business, they can also create more meaningful, lasting relationships with your customers.